Description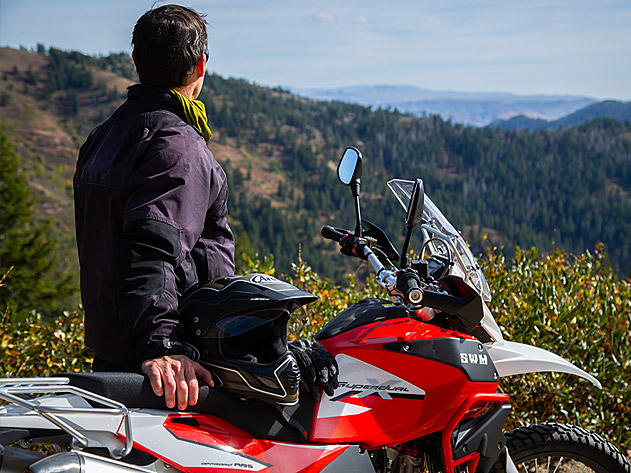 21"/18" WHEEL COMBO
Superdual X was built for life in the dirt. Its 21"/18" wheels easily roll right over rough terrain and provides countless tire options, allowing you to get as aggressive with the knobby pattern as you desire.
The larger wheels also offer taller ground clearance, letting you cross over obstacles with no worries. And the stout aluminum skid plate protects the underside in case things start to get out of hand.
The single-cylinder 600cc powerplant offers plenty of grunt down low for off-road situations, and its large oil capacity ensures mile after mile of trouble-free operation.

View Specifications
---
CRASH BARS
The other guys charge an arm and a leg for their Adventure Bikes, and then you still have to add all the basics! The Superdual comes with rugged crash bars to protect the vitals when you lay it down. And standard LED spotlights provide some additional illumination when the sun goes down.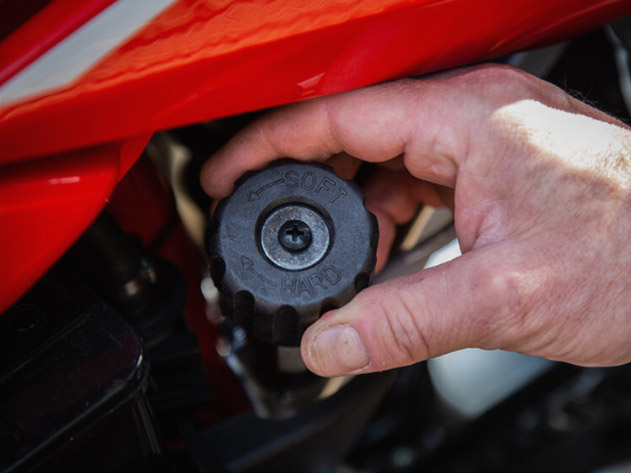 PRELOAD ADJUSTER
You can adjust your rear suspension preload in no time with Superdual's standard quick adjuster. Just put the bike on the center stand (also stock) and give the adjuster a few quick turns to stiffen the rear end up for extra luggage or a passenger.
---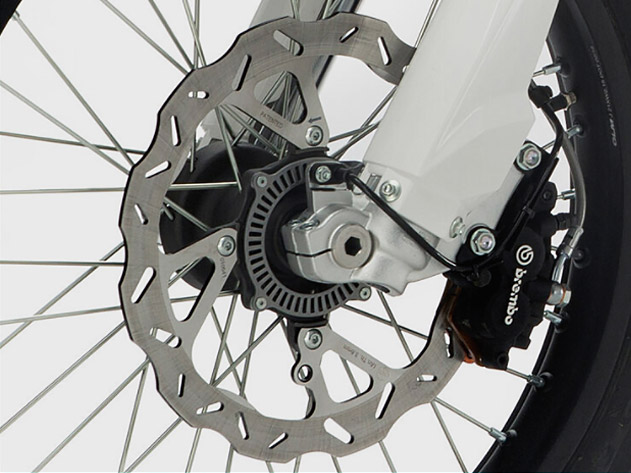 BREMBO BRAKES & ABS
Brembo brake master cylinders and calipers provide the perfect balance of feel and power. ABS is standard front and rear, and you can disengage the rear ABS with the push of a button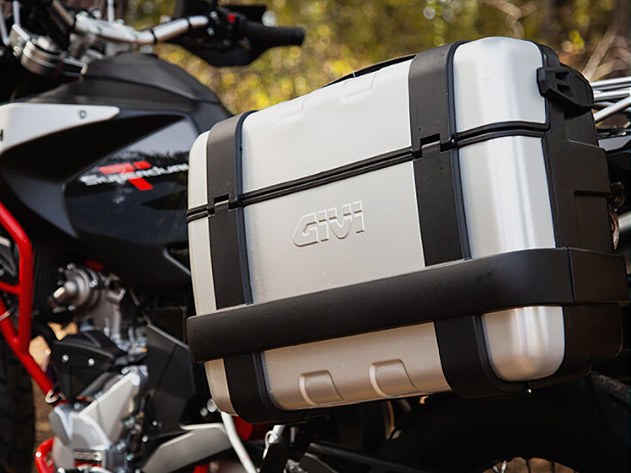 OPTIONAL GT PACK
Going on a longer trip? No problem! You can take everything with you by adding the optional GT pack. The Givi aluminum panniers with quick-release mounts make taking extra supplies quick and easy.