Description
---
The Next Level of e-Scooter
Equipped with internal and external lithium ion batteries, the Ninebot KickScooter by Segway ES4 has a nominal capacity doubling that of the ES2. Travel farther and reach your destination quicker than ever before. The extra power comes with controlled acceleration for a smoother ride and a cruise control option so you can ride in comfort. Thanks to the textured anti-slip handle, you'll enjoy better grip and control.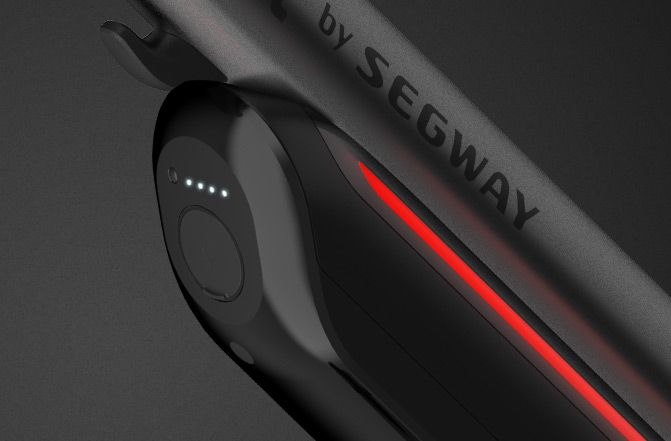 More Powerful Battery
The Ninebot KickScooter by Segway ES4 battery is a powerhouse, clocking in witha capacity of 374 Wh, with a nominal power of 300 W and a peak power of 800 W. The batteries have overheating, short circuit, overcurrent, and over-charge protection, ensuring hundreds of cycles without compromising max capacity. Each ES4 comes with both an internal and removable external lithium ion battery.
---
Superior Technology
The built-in LED display shows your speed and remaining battery life, so you always have the information you need. Turn on the headlight with a quick click of the power button. Customize the color of the rear and side lights to suit your style while providing increased visibility during low light conditions.
Built for Performance and Comfort
The Ninebot KickScooter by Segway ES4 has built-in front and rear shock absorbers to provide a smooth ride even at high speeds. It features electrical and mechanical brakes for increased safety.