Description
Husqvarna FE 450 Features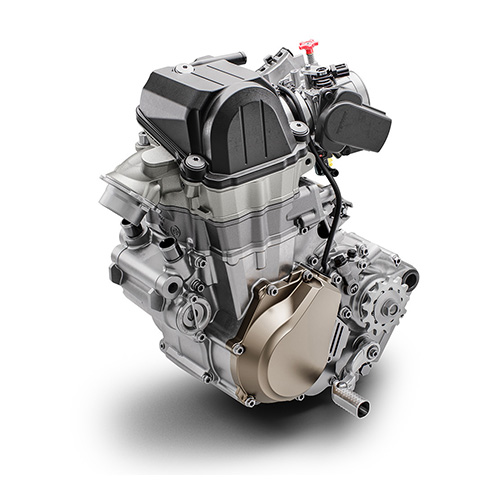 Engine
Weighing in at only 64.3 lb, the engine in the FE 450 is not only lightweight but also features the latest technology available. This results in unequalled performance, ride-ability and reliability in its class.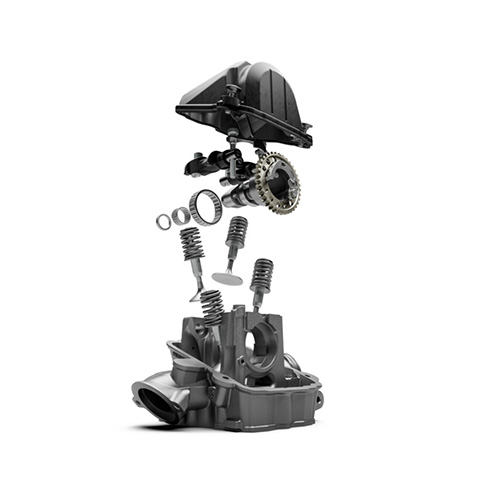 Cylinder Head
The SOHC cylinder head is incredibly compact and lightweight using a short profile with the camshaft located as close to the center of gravity as possible, significantly improving handling and agility. The lightweight valves are actuated via a rocker arm and feature timing specifically designed to deliver precise levels of torque and throttle response.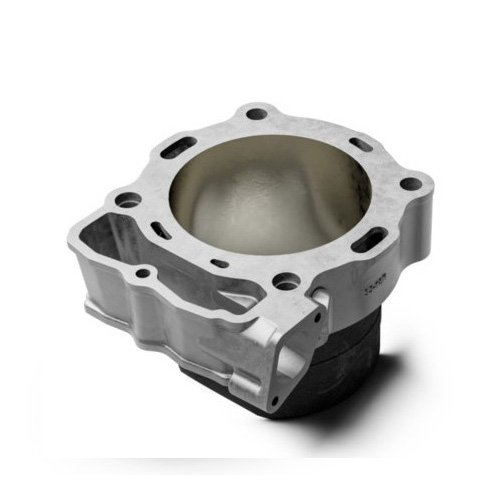 Cylinder and Piston
The lightweight aluminum cylinder features a 95 mm bore and a lightweight Konig forged bridge-box-type piston. This is perfectly matched to the high compression combustion chamber, producing very little oscillating mass.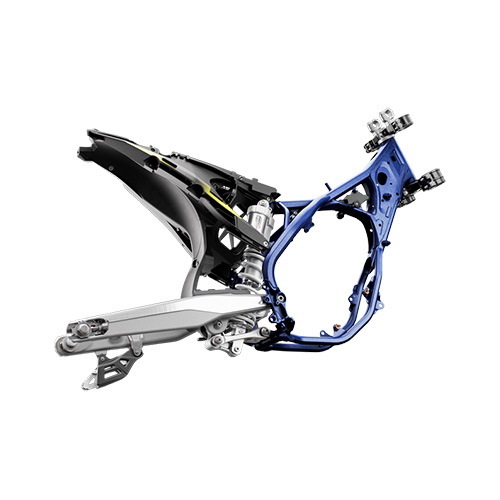 Frame
The chromium molybdenum steel frame is expertly crafted using laser-cut, robot-welded, hydro-formed tubes, ensuring the highest level of precision and quality. The specifically crafted geometry utilizes advanced longitudinal and torsional flex characteristics, for unparalleled rider feedback, energy absorption and exceptional straight-line stability.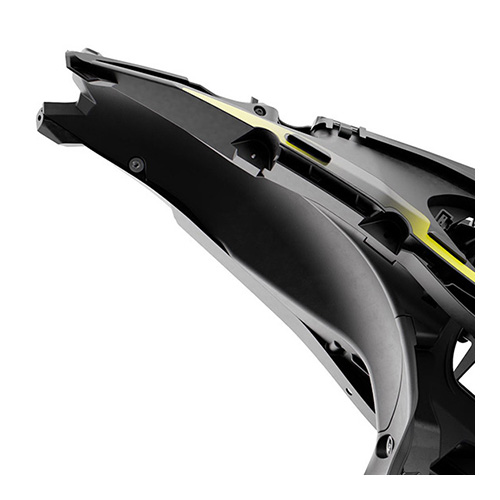 Composite Carbon Fiber Subframe
The carbon composite subframe is unique to Husqvarna Motorcycles and showcases advanced production technology and innovation. Using 70% polyamide and 30% carbon fiber, the 2-piece subframe has a total weight of just over 2.2 lb. With the help of computational dynamics, specific rigidity was engineered into the light and robust subframe, delivering outstanding handling and rider comfort.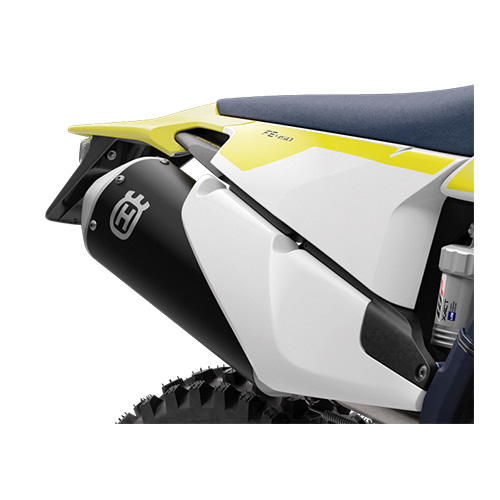 Exhaust
The exhaust system is expertly designed to deliver class-leading performance at the lowest possible weight. The header pipe is designed and manufactured in two pieces, to be as compact as possible. The joining position allows it to be removed without having to take out the rear shock. Further innovation allows for a short, compact silencer without increasing noise levels.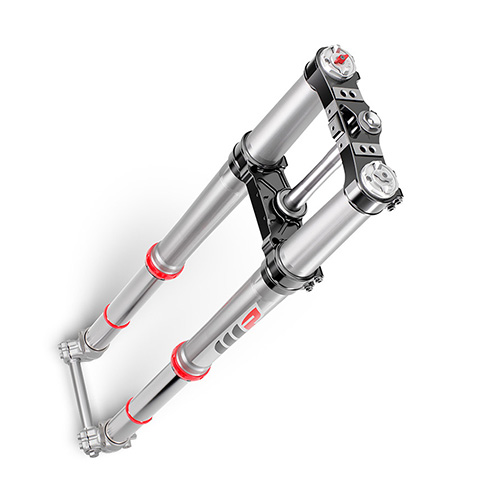 WP XPLOR Front Fork
The WP XPLOR 48 front fork is designed specifically for off-road riding. Its open cartridge layout has a spring in each leg with split damping functions. Compression damping is in the left leg and rebound damping is in the right. Adjustment is via easy-to-access clickers (30 clicks) on the top of each fork leg.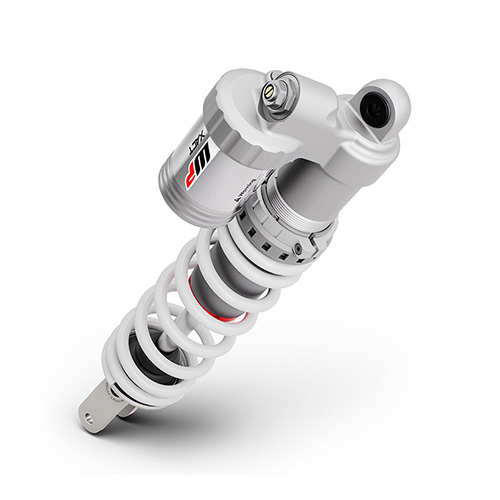 WP XACT Rear Shock
The WP XACT shock provides advanced damping characteristics to the range. New valve seals with reduced hardness offer improved shock feedback. The compact and lightweight shock features a pressure balance inside, ensuring consistent damping and superior rider comfort. sing the same linkage progression found in the Husqvarna Motocross range, the rear end sits low for improved control in extreme enduro conditions.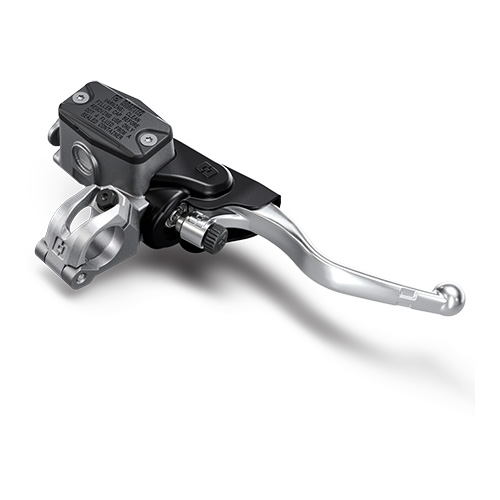 Hydraulic Brakes
The highest level of quality is guaranteed with the new BRAKTEC braking system, offering the highest level of braking performance while being specifically tailored for enduro riding and delivering a sensitive and modulated feel. GSK wave disks (260 mm disc front and 220 mm rear) complete the high-quality braking package for complete confidence.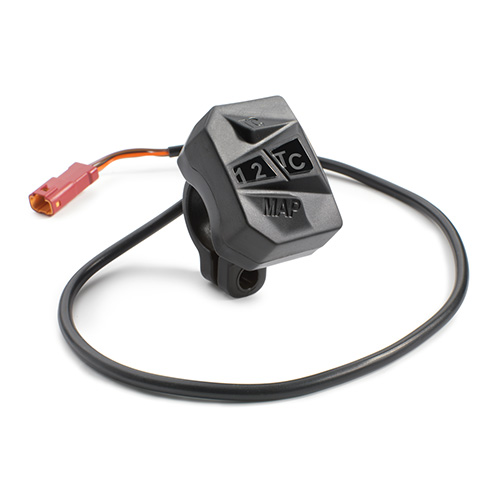 MAP SWITCH AND TRACTION CONTROL
Designed for easy operation, the standard map switch selects between 2 EFI maps and activates the traction control feature. The TC (Traction Control) feature improves control on slick terrain. Traction Control can be switched on or off from the map switch. It functions by analyzing throttle input from the rider and the rate at which the engine RPM increases.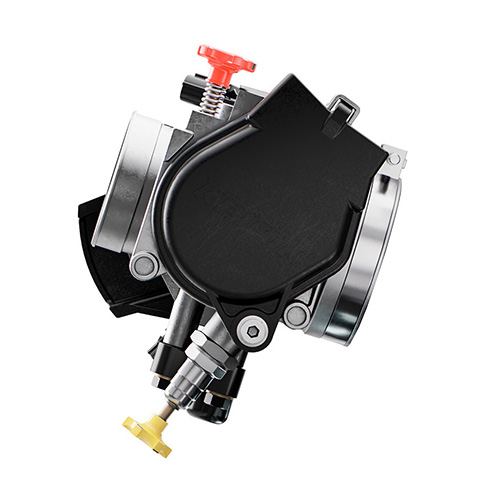 CNC machined triple clamps
The 22 mm offset black-anodized CNC machined triple clamps offer premium quality and style standard on all Husqvarna enduro models. The triple clamps are been expertly crafted using superior techniques and materials to provide high levels of quality and reliability. A 2-way handlebar adjustment is standard and allows for customizable ergonomics.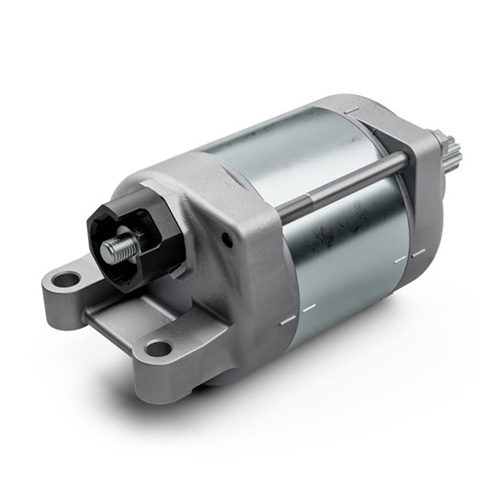 ELECTRIC START AND WIRING HARNESS
The FE 450 comes standard with an electric starter. The system uses a compact and lightweight Li-Ion battery which is 2.2 lb lighter than a conventional battery. With several years of experience of developing and perfecting electric starting, the proven reliability on the Husqvarna enduro range is second to none, ensuring a quick and seamless start in any condition.