Description
Husqvarna FE 350s Features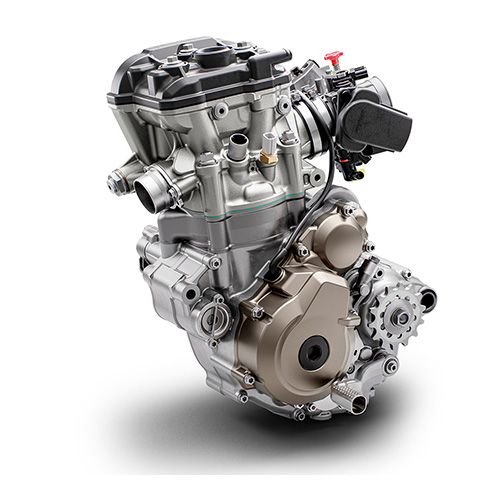 Engine
When it comes to versatility, the DOHC 350 cc engine is second to none. By sharing much of its architecture with the 250cc engine, the FE 350s delivers a fine balance between 450-rivaling power and lightweight 250 handling.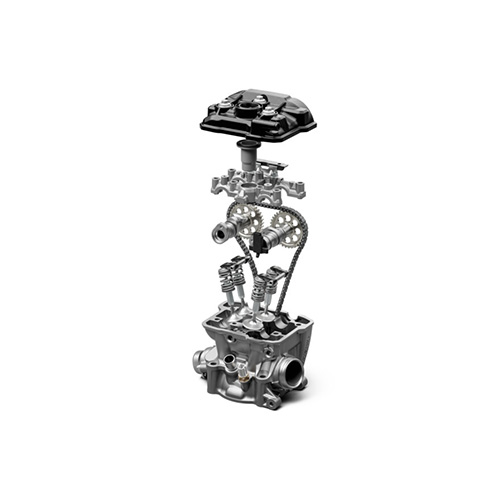 Cylinder Head
The FE 350s features an advanced DOHC cylinder head layout meticulously engineered to deliver performance and reliability. Internally, the DOHC layout features polished camshafts and low-friction DLC coated finger followers. Together with the lightweight titanium valves – 36.3 mm intake and 29.1 mm exhaust – they aid in delivering optimal performance.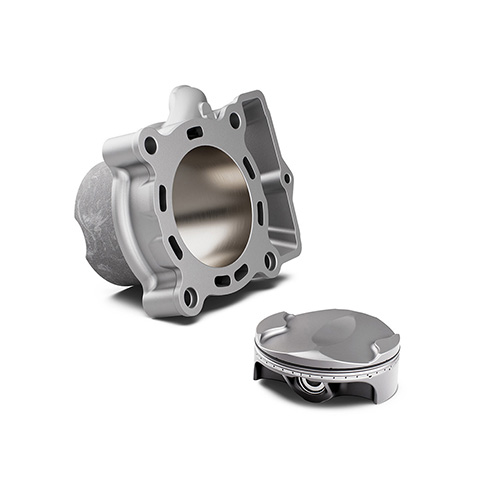 Cylinder and Piston
An 88 mm bore and 57.5 mm stroke cylinder features a compression ratio of 13.5:1 and a large diameter yet lightweight forged bridged-box-type piston. As a result, the low oscillating mass delivers exceptional power, high revs and a broadly usable power band.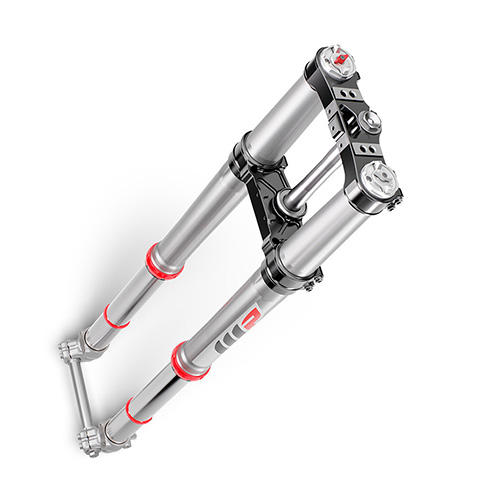 WP XPLOR Front Fork
The WP XPLOR 48 front fork is designed specifically for off-road riding. Its open cartridge layout has a spring in each leg with split damping functions. Compression damping is in the left leg and rebound damping is in the right. Adjustment is via easy-to-access clickers (30 clicks) on the top of each fork leg. The standard preload adjusters allow for easier adjustment without the use of tools.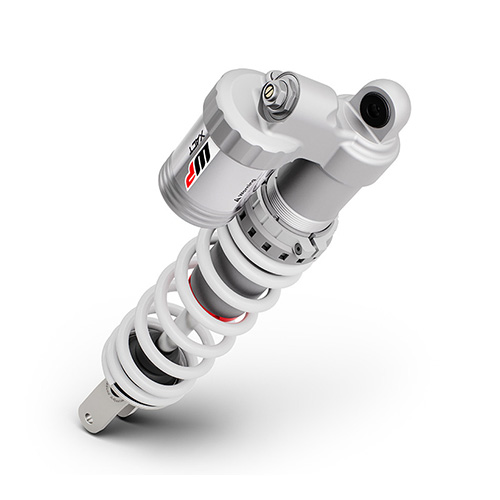 WP XACT Shock
The WP XACT shock provides advanced damping characteristics to the range. New valve seals with reduced hardness offer improved shock feedback. The compact and lightweight shock features a pressure balance inside, ensuring consistent damping and superior rider comfort. Using the same linkage progression found in the Husqvarna Motocross range, the rear end sits low for improved control in extreme enduro conditions.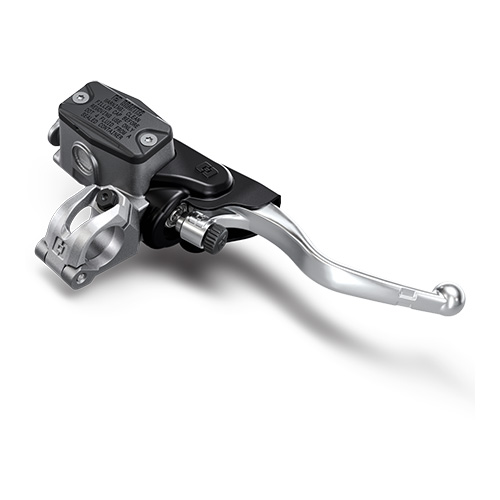 Hydraulic Brakes
The highest level of quality is guaranteed with the new BRAKTEC braking system, offering the highest level of braking performance while being specifically tailored for enduro riding and delivering a sensitive and modulated feel. GSK wave discs (260 mm disc front and 220 mm rear) complete the high-quality braking package for complete confidence.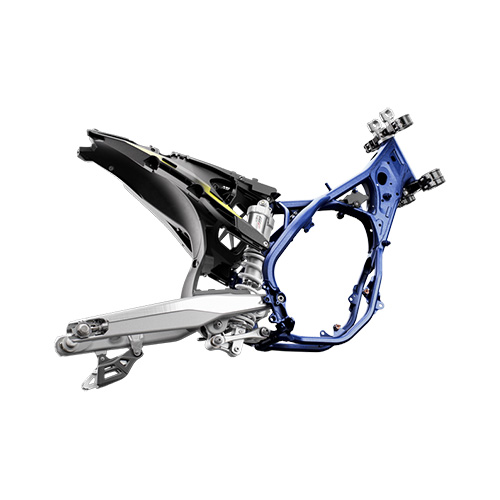 Frame
The chromium molybdenum steel frame is expertly crafted using laser-cut, robot-welded, hydro-formed tubes, ensuring the highest level of precision and quality. The specifically crafted geometry utilizes advanced longitudinal and torsional flex characteristics, for unparalleled rider feedback, energy absorption and exceptional straight-line stability. The cylinder head mountings are made of forged aluminum, improving handling and comfort.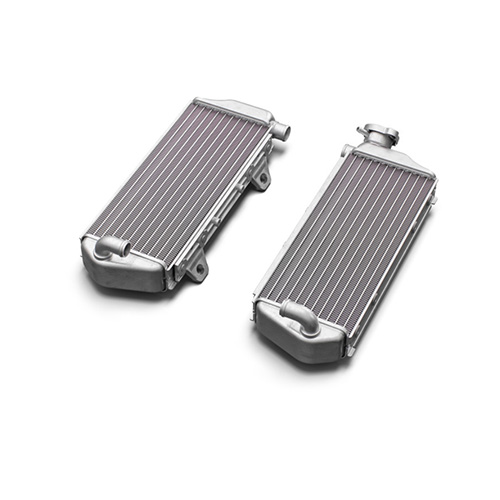 Integrated Cooling and Radiators
The radiators are expertly crafted using high strength aluminum with CFD (computational fluid dynamics) to channel air through the radiators more efficiently. The cooling system is intelligently integrated into the frame, eliminating the need for additional hoses. The large center tube running through the frame reduces pressure, allowing for a more consistent coolant flow.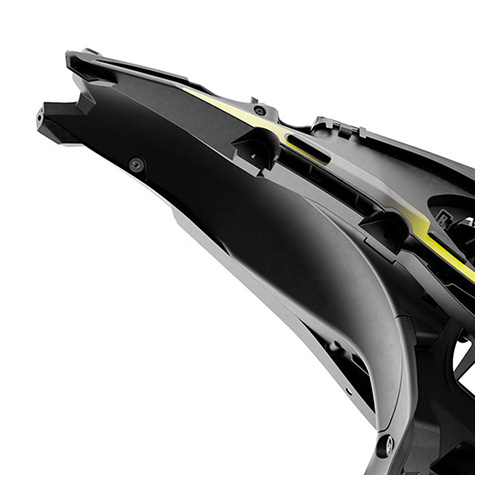 Carbon Composite Subframe
The carbon composite subframe is unique to Husqvarna Motorcycles and showcases advanced production technology and innovation. Using 70% polyamide and 30% carbon fibre, the 2-piece subframe has a total weight of just over 2.2 lb. With the help of computational dynamics, specific rigidity was engineered into the light and robust subframe, delivering outstanding handling and rider comfort.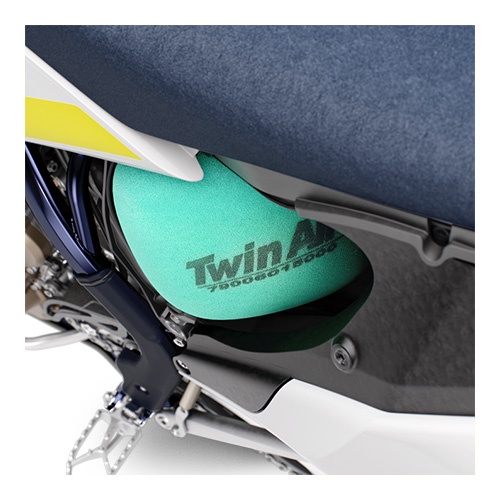 Tool-less Air Filter Access
The airbox is designed with precisely positioned inlet ducts aimed at preventing air deformation and ensuring maximum airflow and filter protection. The air filter is easily accessed, without tools, by removing the left side panel. Easy maintenance is guaranteed by the Twin Air filter and filter cage design that features a simple fail proof mounting system for safe and accurate filter installation.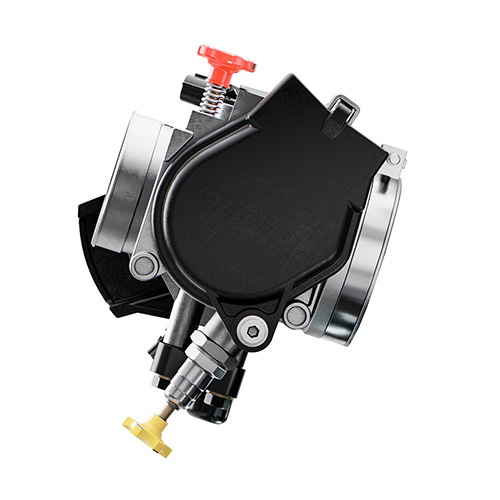 EMS
The FE 350s features a 42 mm Keihin throttle body optimized for throttle response. The injector is positioned to ensure the most efficient flow into the combustion chamber while the throttle cable is mounted directly without a throttle linkage. This provides an immediate throttle response and improved feel.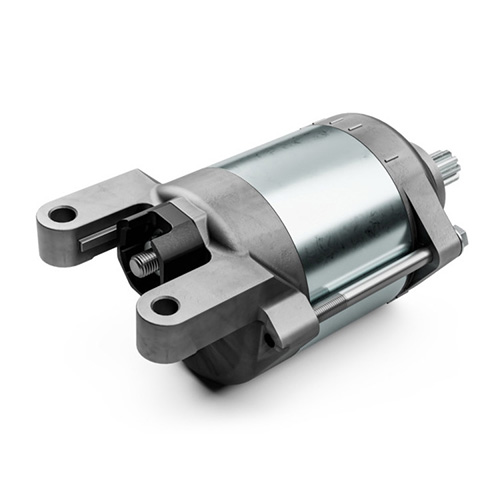 Electric Start and Wiring Harness
The FE 350s comes standard with an electric starter. The system uses a compact and lightweight Li-Ion battery which is 2.2 lbs lighter than a conventional battery. With several years of experience of developing and perfecting electric starting, the proven reliability on the Husqvarna enduro range is second to none, ensuring a quick and seamless start in any condition. Additionally, the wiring harness concentrates all needed electrical components into a common area below the seat for easy accessibility.